About me
Wer steht eigentlich hinter Polyglot Traveller?
About me and Polyglot Traveller
A journey of a thousand miles begins with a single step. - Lao-tse

千里之行,始於足下。 - 老子

Qiān lǐ zhī xíng, shǐ yú zúxià. - Lǎozǐ
---
According to this slogan I dare to take the first step.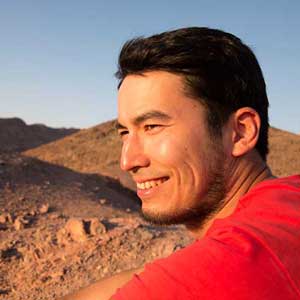 About me
Hi! My name is Thomas Dang-Lieu, but forget about the '-Lieu' part in the name, please. It's more or less a relict of awful bureaucracy. Currently I'm writing my PhD thesis and planning a subsequent round-the-world trip for 12 to 14 months. I love traveling and to immerse into the culture of foreign countries. For that reason learning the particular language is one basic requirement to better understand the way of living and mentality of the locals. Alongside history, traditional habits and especially authentic food are of great interest. As being a pharmacist, I've a natural curiosity for ethnic cures and country specific medical plants. But I'm not an advocate of alternative cures.
The traveller inside me
When I was young I've regularly been with my father in different European countries. More intensively I acquired a taste for traveling just during my graduate studies. In 2011 I was ten weeks in China for an intensive language course Chinese and coming from Shanghai I traveled mostly on weekends on my own initiative. I also acquired a taste for individual travels and since prefer going to other countries with the packed backpack as often as my work allows.
Since 2011 I've been to following countries and cities: China incl. Hong Kong and Macao, Indonesia, Istanbul, South Tyrol, Lille, the Netherlands, Jordan, Moscow and several cities in Germany, Austria and Switzerland.
For my world trip 2016/17 I've put following countries on my backpacker's bucket list: Indonesia, Singapore, Malaysia, Thailand, Laos, Cambodia, Vietnam, Australia, New Zealand, Fiji, Argentina and maybe some other South American countries.
The polyglot inside me
I'm the son of a Chinese father, who was born in Vietnam, and a native-born German mother from Munich. I grew up bilingually in Germany with Vietnamese as my second mother tongue, though I'm (still) an illiterate in Vietnamese. My father's family is very heterogenous concerning spoken languages. For communications at big family reunions we use at least four to five different languages or dialects (German, English, Vietnamese, Mandarin and Cantonese – two Chinese dialects). 2009 I decided the first time to add Mandarin to my language skills in German, Englisch and Vietnamese.
Through my experiences on my stay in China 2011 I've acquired a taste for the advantages of communication with locals in their own language. Once I'm on my world trip, concerning languages I intend to deepen my basic skills in Bahasa Indonesia (the Indonesian language) from my first round trip in Indonesia, to expand my Vietnamese skills by reading and writing and to make extensive conversations in Spanish while in South America.
As you can see, to be able to speak four or less languages I'm anything but a polyglot, at best a oligoglot (Greek poly- = many; oligo- = some), if this expression exists anyway. Though I'm probably trying to get there…
About Polyglot Traveller
This blog has been created in order to share my experiences of my world trip with friends and those interested (in this particular case: with you). In addition I consider Polyglot Traveller as an information platform for people, who love to combine different passions and who pursue other interests – like learning additional languages – beside traveling as a backpacker. The name says it all!
On the one hand, some posts may give you inspiring ideas, on the other hand, I want to share my experiences – both positive and negative ones – while learning new languages, so you don't make the same mistakes and therefore you get to benefit from it.
Have fun reading!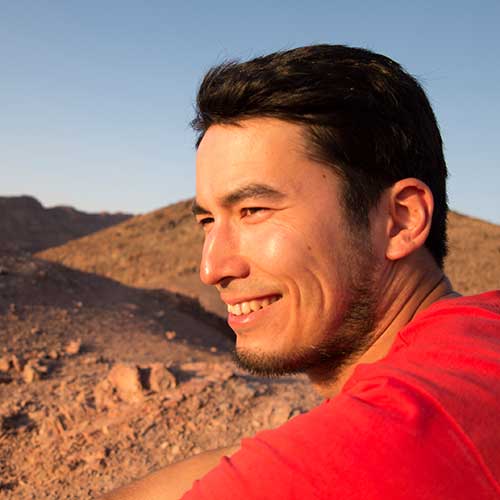 PS: You like my blog and you wan't to stay posted? Great! Get connected and I'll bring new posts on my blog to your attention via the various social media. (Or subscribe for my newsletter as soon as this function is available.)
Join the Polyglot Team! You too can learn languages while travelling abroad by following my blog. You can contact me via various forms of social media and get late-breaking updates about everything you need to know.